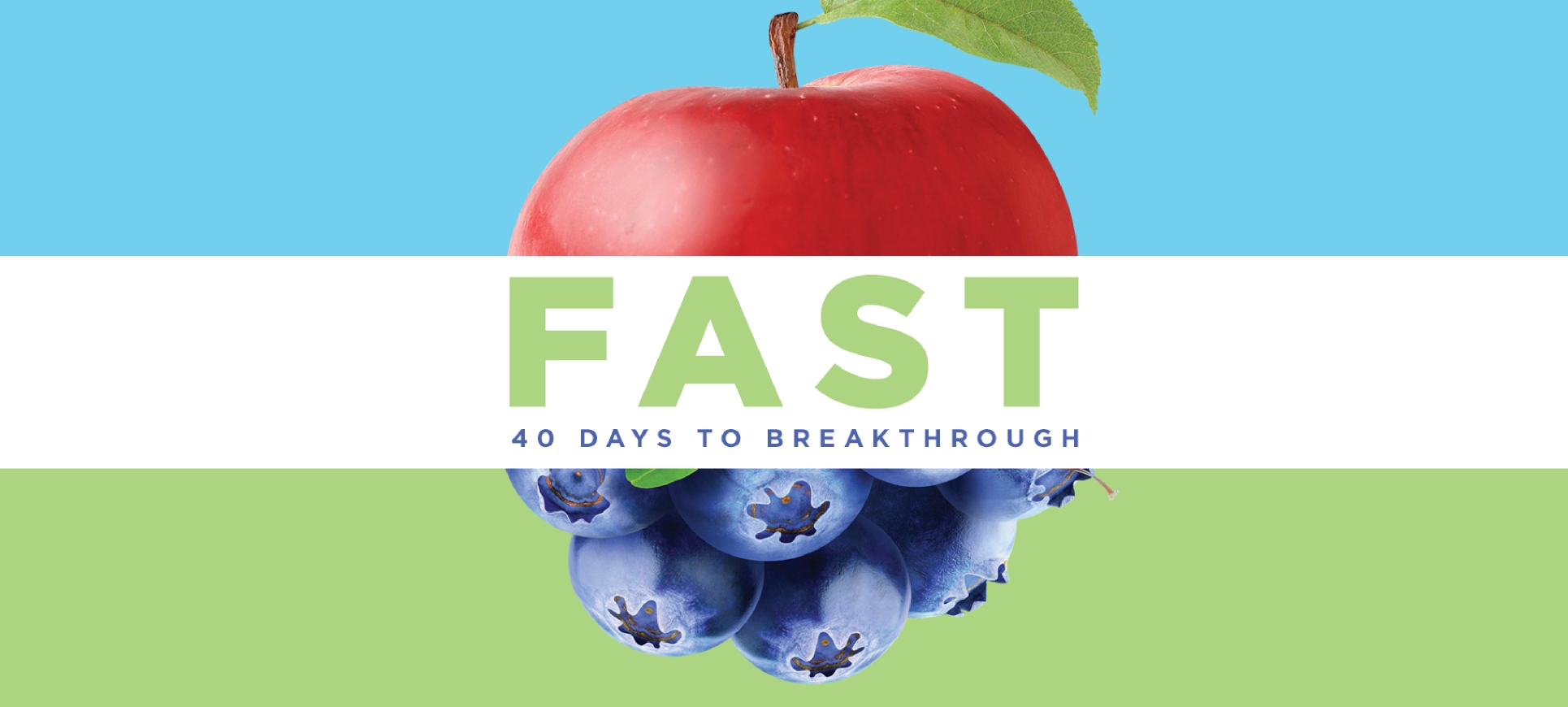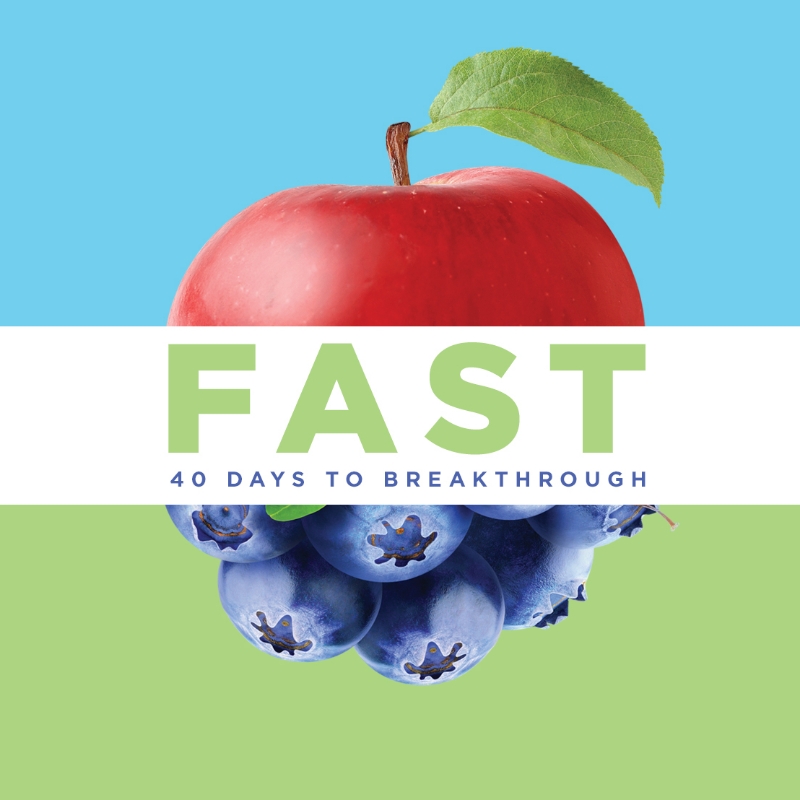 Fast: 40 Days of Breakthrough
In America, we eat for all the wrong reasons— when we're tired, stressed, bored, or sad. Our stomach may be full, but our spirit can feel empty. Do you feel physically tired or spiritually sluggish? For 40 days, imagine your entire church participating in a Daniel Fast in which we cut the carbs and comfort food and "eat clean" — primarily fruits, vegetables, and water.
Our goal is simple: To detox our body and soul so we can draw closer to Christ! Are you ready for a fresh touch from the Spirit? Are you more hungry for God than a hamburger? Learn to unleash God's breakthrough power through a 40-day FAST!